Seats 6
TOTAL JETS
45
DIMENSIONS*
89" x 89" x 36" (226 cm x 226 cm x 92 cm)
DRY WEIGHT
774 lbs. (351 kg.)
TOTAL FILLED WEIGHT
5111 lbs. (2300 kg.)
AVERAGE SPA VOLUME
410 US gallons (1552 liters)
ELECTRICAL
240 VAC 60 Hz @ 30A
PUMPS
Primary:
Secondary:
FILTRATION
CLEARRAY® UV-C Technology + Filtration
FILTERS
50 ft² filter cartridge system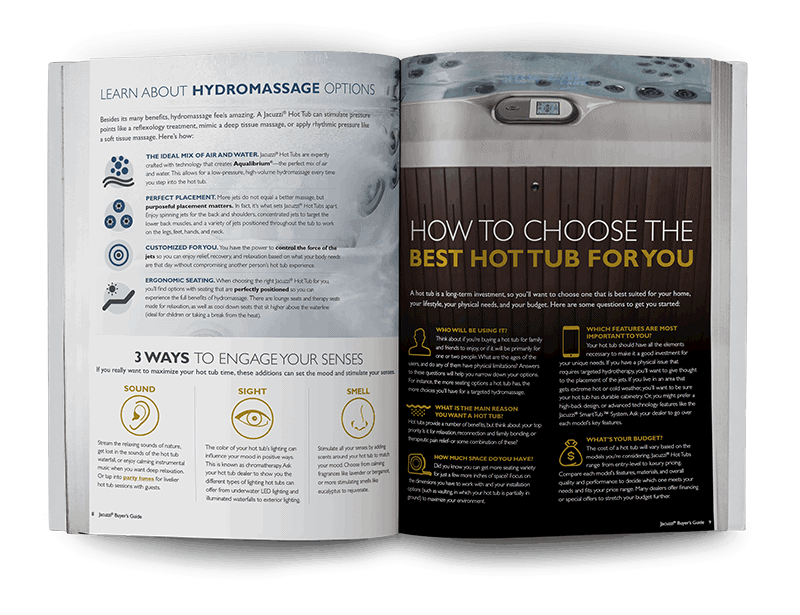 With room for up to six adults, the Ramona® spa offers lounge seating, total relaxation, and lasting value. This spa model also features side-by-side seating to foster socialization while you enjoy a classic hydrotherapy experience.
The roomy Ramona® spa model of the 680™ Series offers plenty of room for friends and family, including a lounge seat where you can melt your cares away while relaxing in a reclined position. Seats in many sizes throughout the spa offer configurations and jet formations to rejuvenate your body and spirit. And, nestled into a corner of the footwell an asymmetric foot dome spells relief for fatigued feet.
Traditional Filtration System
Enjoy water that is both clean and safe with the Traditional Filtration System. As water flows through this filter, particles, debris, and other contaminants are caught and trapped, so you can easily remove them all at once when you clean the filter.
The CLEARRAY® Active Oxygen™ System harnesses the natural, safe and effective power of oxygen and light to treat the water, keeping it cleaner and safer for longer. Not only that, but this innovative water management system comes standard on all new Sundance® Spas.
Each Sundance® Spas hot tub is equipped with an efficient heater to heat your hot tub as needed. The heating element warms the water, increasing thermal efficiency and preventing corrosion.
Sundance® Spas hot tubs are built with premium materials chosen with longevity in mind. The RigidBond™ Shell is no exception. The proprietary shell manufacturing process results in acrylic that is both stronger and more energy-efficient, by increasing thermal retention properties.
Sundance® Spas are built with durability, longevity, and quality in mind, with no compromise on style. Stainless Steel Jet Trim helps to create a more sleek and stylish aesthetic, so your spa looks as good on the outside as it performs on the inside.
SmartTub™ Water Management System
Enjoy an advanced approach to hot tub ownership with the SmartTub™ System. Once connected via an app on your mobile device, you can control, monitor, and interact with your hot tub from afar. Whether on vacation or working late, you will always be informed when it comes to your hot tub. The latest Smart Heat Mode also allows you to schedule and control the temperature of your hot tub automatically.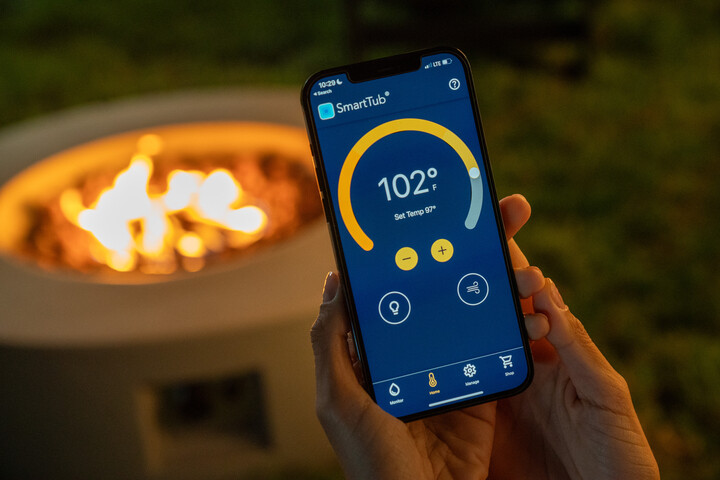 Your HotTub at your fingertips
Intuitive and user-friendly, sophisticated control panels enable full control over each hot tub and remove Wi-Fi monitoring.
The exclusive SmartTub™ System:
Easily connects to an app on your smartphone within seconds

The SmartTub™ System is equipped with the ability to connect to a LTE/4G network

Maximizes relaxation, recovery, and performance potential
Makes maintenance and care easer than ever
Offers easy access to product knowledge and support
Enables remote control of settings and features
Alerts your dealer when maintenance is required
Do you have a question about the cost of a certain product? Complete the form and a member of our team will be in touch with all of the pricing information that you need to get started.