SEATS: 8
TOTAL JETS: 36
DIMENSIONS*
150 in x 93 in x 53 in (381 cm x 236 cm x 134 cm)
DRY WEIGHT
2163 lbs. (981 kg.)
TOTAL FILLED WEIGHT
13386 lbs. (6073 kg.)
AVERAGE SPA VOLUME
1340 US gallons (5093 liters)
ELECTRICAL
240VAC 60Hz 40 amp GFCI RATED: 50 amp
PUMPS
4HP/2SPD/12/1A
3HP/2SPD/10/3A
FILTRATION

FILTERS
2 x 60 sq ft with ProCatch™ Bag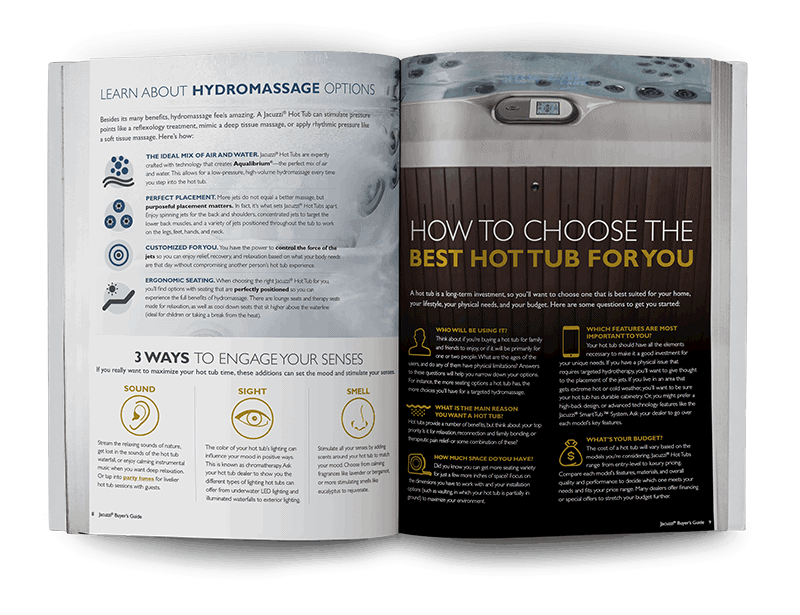 The J-13 PowerPlay™ Jacuzzi®® Swim Spa combines several different high-performance jets. The PowerPlay™ Swim Spa uses a series of three pumps to give you the best experience out there.
Moving water through jets is one thing, but creating the perfect blend of water current for exercising, and jet placement for hydrotherapy, is a completely different story altogether.
LED lights are installed on the interior and exterior of every Jacuzzi® Swim Spa. Not only are these lights long-lasting and energy-efficient, but they also create a safer spa experience through well-rounded illumination. The right lights can also contribute to the atmosphere of your swim spa, invoking romance or leading the way to endless fun and entertainment.
PowerPro™ Jets are adjustable and create a variety of healing environments, based on the type of jet. From whole-body hydromassage to soothing pressure applied to small muscle groups, and more.
ProEndure Cabinetry is available in a number of styles, to match the existing elements of your home and backyard while meeting your specific tastes. Crafted using premium materials chosen for durability and longevity.
Multi-Stage Filtration System
As water is filtered through to the Multi-Stage Filtration System, debris and contaminants of all sizes are trapped for easy removal. This system consists of a process that utilizes the hydromassage pump, surface skimmer weir door/ProCatch Bag, and two 60 sq. ft. pleated cartridges.
Ergonomic Seating provides a comfortable area for you to sit down and relax, where hydrotherapy jets can target all areas of your body for an invigorating hydromassage. The natural curvature of the seats provides your body with support, taking the strain off your muscles and joints as you relax.
CLEARRAY® UV-C technology is utilized to clarify the water using nature-inspired ultraviolet light, which neutralizes pathogens in the water. In fact, this water management technology neutralizes 99.9% of water-borne pathogens.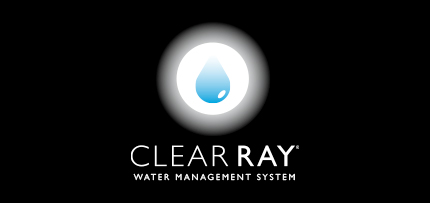 WaterWatch™ Fitness Tracking Tool
What better way to track your swim spa workouts and physical activity, than with a fitness tracker? This innovative wearable technology tracks the data associated with each workout through your movements and heart rate, along with syncing to the spa settings while in use. Review your stats via an app on your mobile device to track your performance.
The PowerPlay™ Collection
Explore the PowerPlay™ Collection from Jacuzzi® Swim Spas. This collection can be seen at our showroom in Ohio
Do you have a question about the cost of a certain product? Complete the form and a member of our team will be in touch with all of the pricing information that you need to get started.
Your privacy is 100% guaranteed. Your information will not be shared. By submitting the form, I consent to receive electronic communications from All Seasons Spas.