SEATS: 4
TOTAL JETS: 53
DIMENSIONS*
226" x 93" x 53" (574 cm x 236 cm x 134 cm)
DRY WEIGHT
4000 lbs. (1815 kg.)
TOTAL FILLED WEIGHT
21317 lbs. (9667 kg.)
AVERAGE SPA VOLUME
2076 US gallons (7857 liters)
ELECTRICAL

PUMPS


FILTRATION
Micro Filtration
FILTERS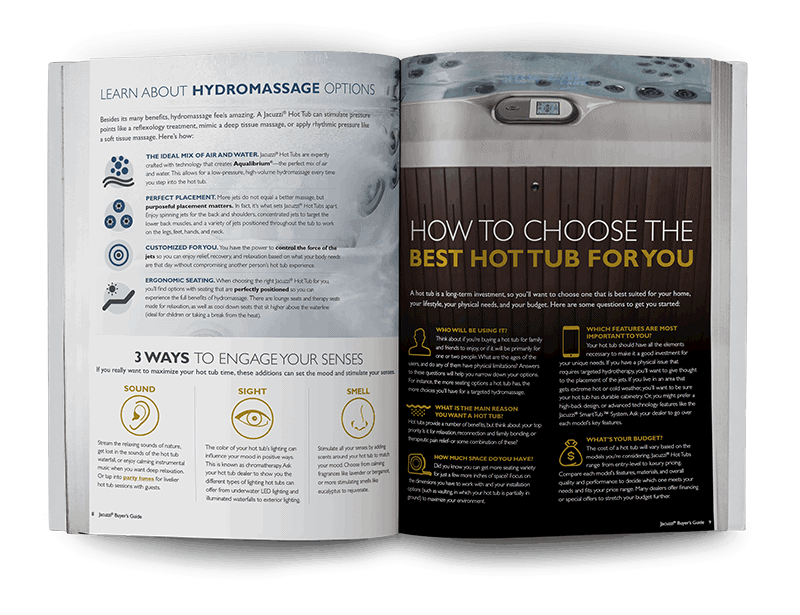 SwimExpert DualStream 19 Overview
The 19-foot Dual Temperature Dual Stream Swimspa features an exercise spa, built-in stairs and an attached 5 person hot tub with 30 jets and separate controls. Set the temperature to 84 degrees in the exercise area for swimming or water aerobics and set the hot tub to 100 degrees for unsurpassed family fun and relaxation. It's the ultimate combination of exercise and pleasure.
We offer a number of options to customize the spa to meet your specific requirements. Our smooth, even current is fully adjustable in speed from a gentle breaststroke to a racer's pace. At full speed, the swim is identical to a 1:08 hundred yard pace.
SwimExpert DualStream 19 FEATURES
Two 5hp SwimBoost Pump Producing up to 360 Gallons/minute per jet One 3hp Buoyancy Pump Located Close to Jets
AquaCurrent Jet Technology
Two Patented AquaCurrent Swim Jets AquaBlades shred the vortex created by the pump Wider, deeper, and smoother current than any other system on the market Buoyancy jet backlit to light the swim current
WaveRider Current Control
0 – 6.2mph (0 – 10km/h) Allows the user to vary the flow at the touch of a button Adjustable to the level of the swimmer from Novice to Triathlete WaveRider Standard on all SwimExperts
No Reflective Wave Keeps Swimmer in swim lane Largest unobstructed swim tank Stabilization Hip Jets
The exclusive control offers finger tip control of the swim current from inside the swim area.
Explore the SwimExpert from SwimLife Swim Spas. This collection can be seen at our showroom in Ohio
Do you have a question about the cost of a certain product? Complete the form and a member of our team will be in touch with all of the pricing information that you need to get started.
Your privacy is 100% guaranteed. Your information will not be shared. By submitting the form, I consent to receive electronic communications from All Seasons Spas.