A Finnleo® Custom-Cut Sauna will meet your special needs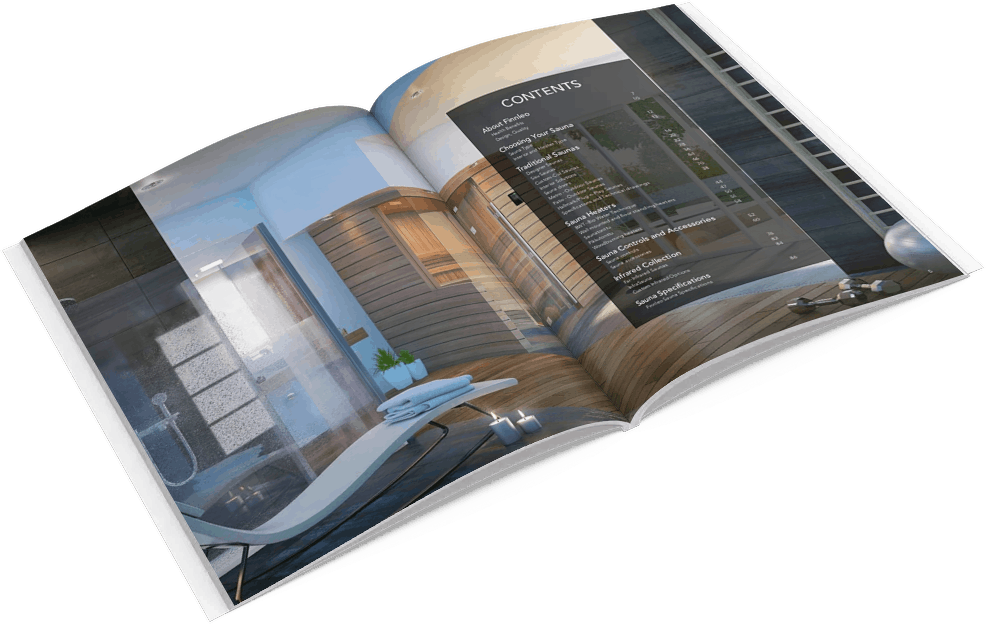 Custom-Cut Sauna Features
Manufactured in the USA by Finnleo® Choose from several interior options and four wood options: Nordic Whitewoods and Abachi — the trademark of Finnleo® Saunas, or clear Western Red Cedar, or Canadian Hemlock with Abachi.
Features include:
⁃ Interior walls and ceiling, cut-to-length, tongue and groove, Nordic White Spruce (or other woods of your choice)
⁃ All interior trim
⁃ A genuine Finnleo® heater, rocks and heater guard
⁃ Pre-assembled benches, headrests and backrests. Widest standard bench widths in the industry (24″ wide for sauna depths 5′ or more)
⁃ Pre-hung All-Glass door (or other door options)
⁃ Room light, duckboard flooring, thermometer, and foil vapor barrier
⁃ Stainless Steel or Copper bucket, ladle, and all hardware
Door options include:
• All-Glass 24″ x 80″ bronze tinted door
• All-Glass 24″ x 72″ bronze tinted door
• All-Glass Birch-Leaf Etched door 24″ x 72″
• All-Glass Satin door 24″ x 72″
• Canadian Hemlock 24″ x 80″ door with glass window
• Canadian Hemlock 23-1/4″ x 69-1/4″ door with glass window
Explore the Custom-Cut Saunas from Finnleo Saunas. This collection can be seen at of our location in Hilliard, Ohio.
Do you have a question about the cost of a certain product? Complete the form and a member of our team will be in touch with all of the pricing information that you need to get started.