SEATS: 4
TOTAL JETS: 28
DIMENSIONS*
220 in x 93 in x 53 in (569 cm x 236 cm x 134 cm)
DRY WEIGHT
3028 lbs. (1374 kg.)
TOTAL FILLED WEIGHT
22948 lbs. (10412 kg.)
AVERAGE SPA VOLUME
2378 US gallons (9038 liters)
ELECTRICAL
240VAC 60Hz 48 amp GFCI RATED: 60 amp
PUMPS
2 speed 5HP 12/1 amp / 2 speed 3 HP 10/3 amp
2 speed 5HP 10/3.5 amp / 2 speed 3HP 8.6/2.8 amp
FILTRATION

FILTERS
2 x 60 sq ft with ProCatch™ Bag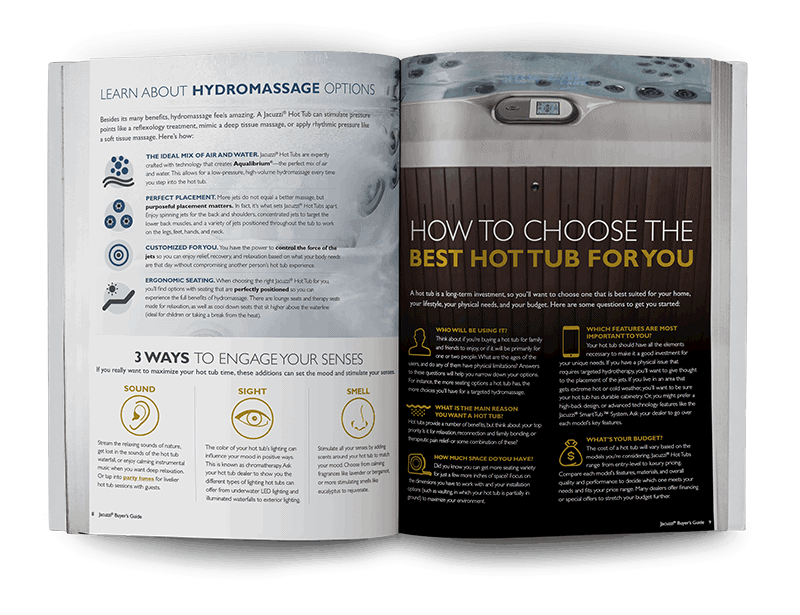 J-19 PowerActive™ Overview
Do you want to get more out of your backyard living space? Transform your backyard into an outdoor oasis with the addition of the J-19 PowerActive™ Jacuzzi®® Swim Spa. Whether you're looking to entertain loved ones, relax and rejuvenate after a long day, or contribute to a healthy lifestyle with regular exercise, your outdoor swim spa can help.
With features such as ergonomic seats, hydrotherapy jets, LED lighting, and energy efficient technology, you can enjoy a top experience for many years to come.
J-19 PowerActive™ FEATURES
CLEARRAY® UV-C technology is utilized to clarify the water using nature-inspired ultraviolet light, which neutralizes pathogens in the water. In fact, this water management technology neutralizes 99.9% of water-borne pathogens.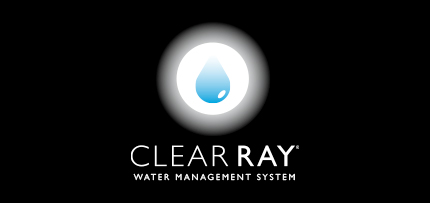 Crafted with strong and moisture-resistant materials, the Durable ProPolymer Base protects the base of your swim spa from the effects of nature, the elements, and the wet ground.
Ergonomic Seating provides a comfortable area for you to sit down and relax, where hydrotherapy jets can target all areas of your body for an invigorating hydromassage. The natural curvature of the seats provides your body with support, taking the strain off your muscles and joints as you relax.
Enhance the visibility of your swim spa with Exterior Running Lights. By lighting up your spa from the inside out, you can enhance the ambience, create a more stylish installation and even improve safety through an increase in visibility.
Foam insulation can help improve the energy efficiency of your spa by promoting greater heat retention. Not only that, but premium foam insulation can also support the plumbing system and absorb noise.
WaterWatch™ Fitness Tracking Tool
What better way to track your swim spa workouts and physical activity, than with a fitness tracker? This innovative wearable technology tracks the data associated with each workout through your movements and heart rate, along with syncing to the spa settings while in use. Review your stats via an app on your mobile device to track your performance.
The PowerActive™ Collection
Explore the PowerActive™ Collection from Jacuzzi® Swim Spas. This collection can be seen at our showroom in Ohio
Do you have a question about the cost of a certain product? Complete the form and a member of our team will be in touch with all of the pricing information that you need to get started.
Your privacy is 100% guaranteed. Your information will not be shared. By submitting the form, I consent to receive electronic communications from All Seasons Spas.